When a product is sent from Shopping Feed to any marketplace channel, a response will be given back from the channel in the form of an Error Report. You can download and see the product error report at the top of the Error Investigator page:


Shopping Feed collects these errors and organizes them for you, to better help you solve the problems that have been returned. Browse this page to see the problems with your products that are preventing them from listing, and suggestions for how to solve them.
Types of Responses


A Successful response for a SKU indicates there were no problems with the product you submitted, and you should see this product in your channel, available for sale.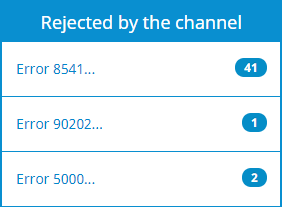 Rejected by the channel response indicates that when the product was submitted, an error was returned by the channel. Each channel uses codes to identify errors on their platform. Click on an error code to see all products that had this error returned, and suggestions to solve it.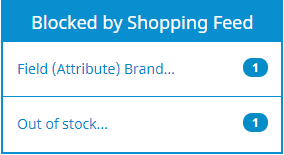 Blocked by Shopping Feed response is returned when our servers have noticed a problem with your product and has blocked it from being submitted. Troubleshooting one of these errors is similar to an error returned from a channel.
Solving Errors
On the right pane, view the error and suggestions for solving the error. Below, you can find each SKU that has been affected. Click on a single SKU to investigate the product data.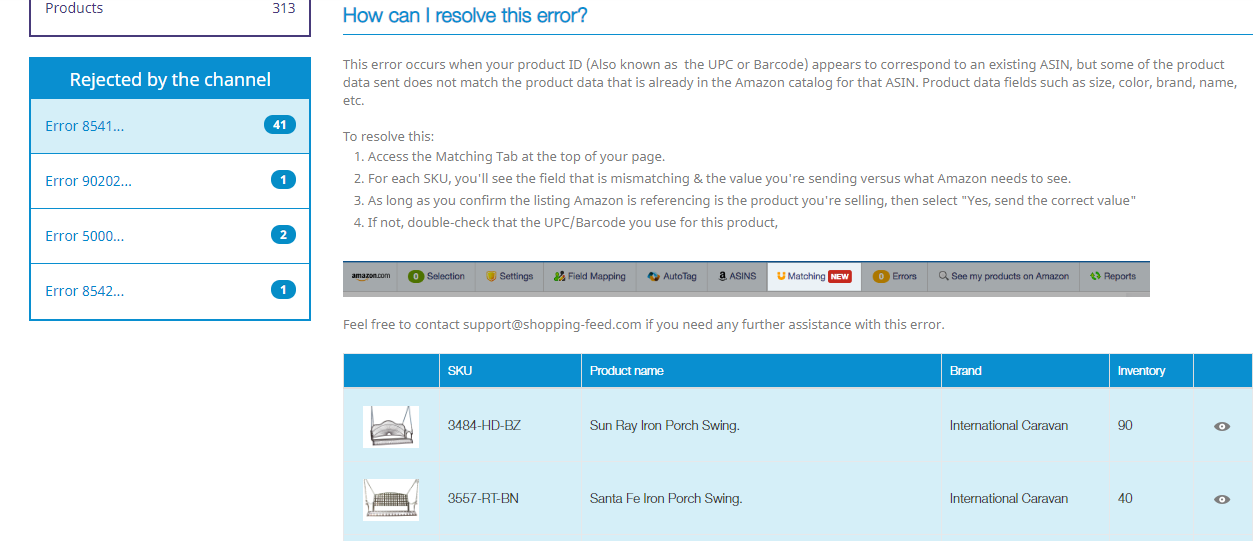 Tip
When you solve an error for a product, there can be other errors waiting behind it. These errors sometimes aren't known until you solve the more restrictive error first. Good news: Solving a single error can help thousands of products successfully list.
Artics Previewer
From the single product view, you can select any field of data to see the Artics Preview.
This shows how the product was imported into Shopping Feed, how it looks as it is submitted to the channel, and what Rules made changes to the information.