Find your export feed URL for Google
Shoppingfeed account >> Google Shopping channel >> Settings tab >> Source Feed: https://export.shopping-feed.com/stream/...


Сopy the URL to your clipboard.


Configure the Feed in Google Merchant:
1. Login to your Google Merchant Center.
2. Access the Products tab and then go to Feeds.
Hit the Plus icon to add a new Primary feed.



3. Define the Country of sale and Language.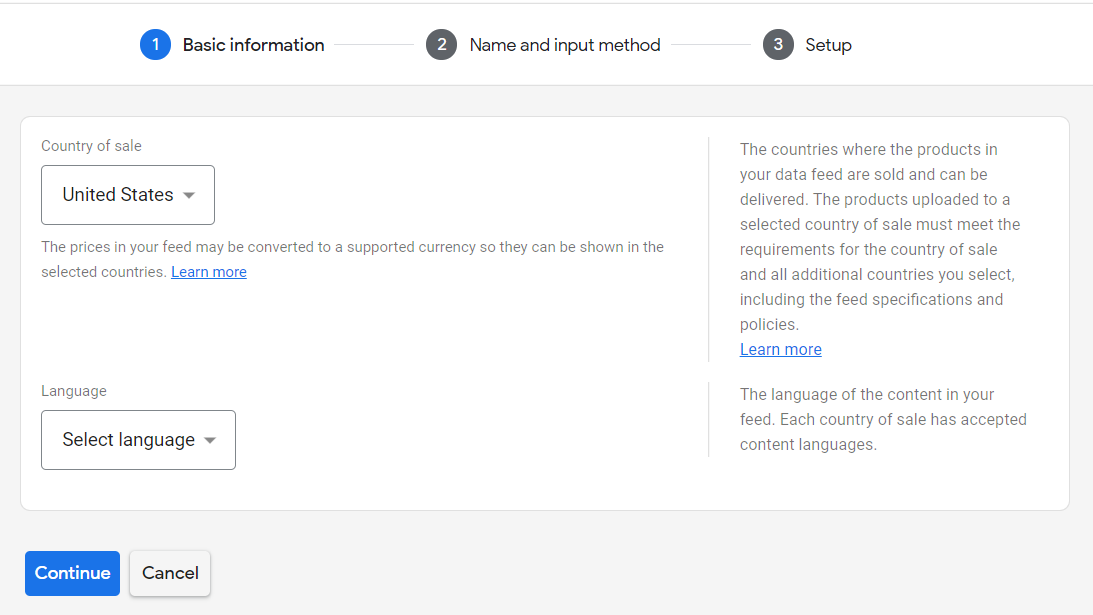 Select targeted Destinations and hit Continue.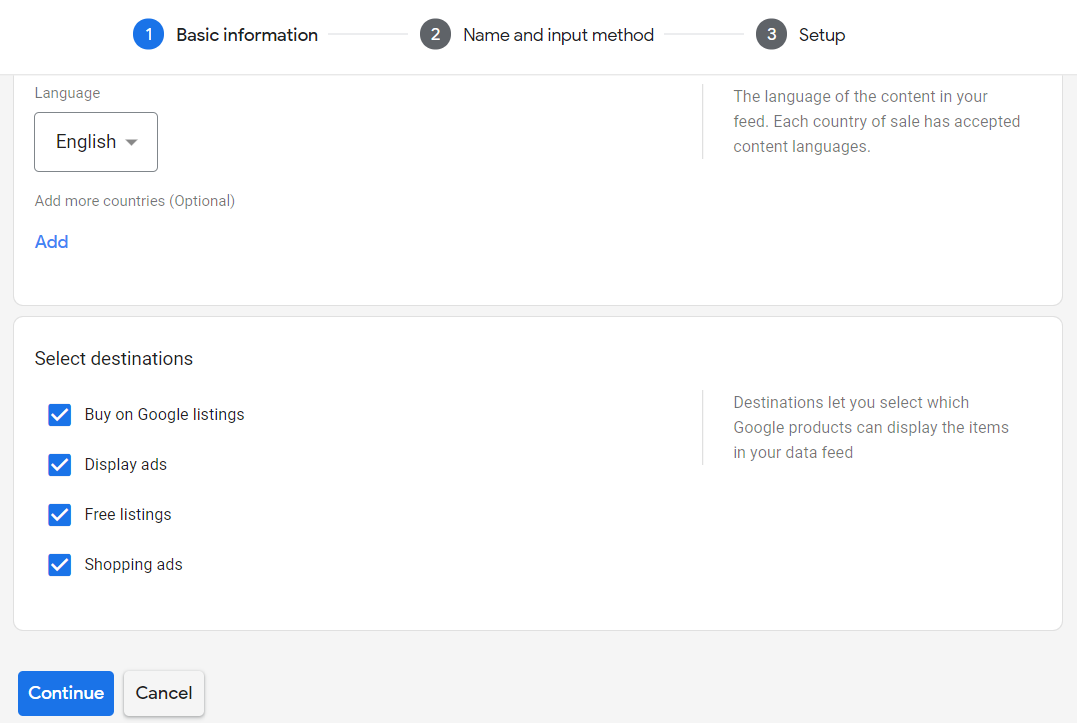 4. Name your Feed. Choose Scheduled Fetch as your setup type.
hit Continue.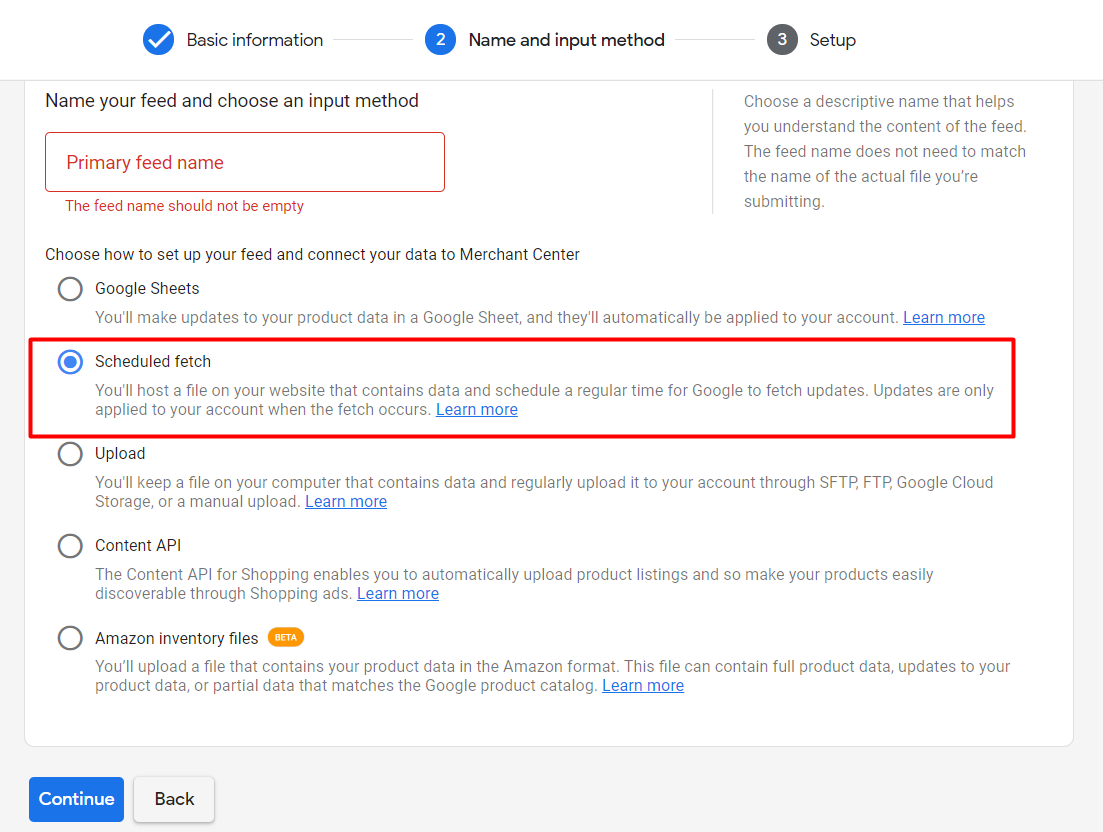 5. Name the feed file and define the fetch frequency.
Paste your Google Feed URL.
hit Continue.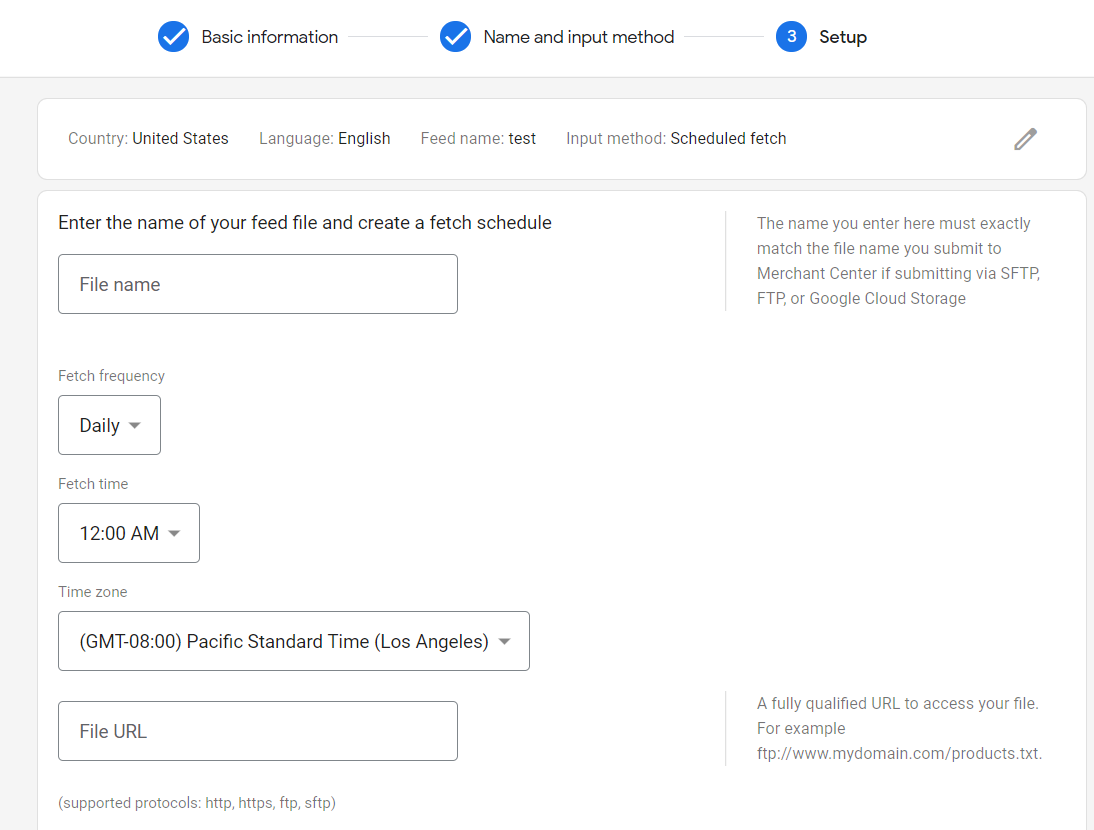 6. Go to your feed's Setting and define the Default Currency for your feed.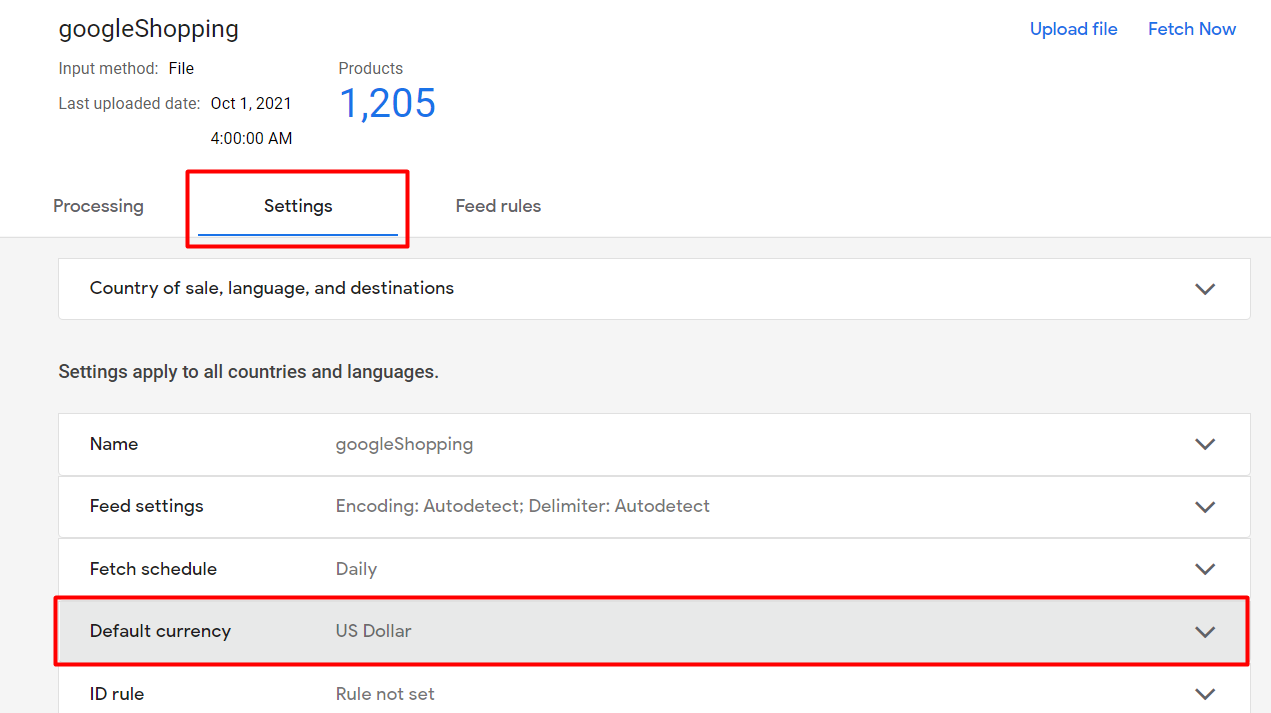 This will allow Google to process the feed with the appropriate currency data.

On average, it should take Google from 24-48 hours to review and approve your Products.

Got any Questions?
Send them to support@shopping-feed.com