If you were already selling on a Mirakl marketplace either manually or through another feed manager, here's how to correctly migrate your product catalog when you arrive at Shoppingfeed.
Recently, it is important to know that Mirakl marketplaces have been migrated to a "normal" update mode (instead of the "replace" overwrite mode). By default, the "normal" mode is in effect, unless there is a specific configuration (to be requested from support or your Shoppingfeed account manager) that allows you to switch back to the "replace" mode.
Firstly, you should remove all offers that come from old feeds to avoid duplicates or references that are no longer present in the new feed from Shoppingfeed. Once this is done, you can push the feed from the Shoppingfeed side and, therefore, select your products.
To ensure that your old offers are properly removed on the Mirakl side (after disconnecting from your old feed manager if you have one), you can proceed as follows via your Mirakl back office:
STEP 1: Go to your Mirakl back office, then to the "My stock > Import by file" tab.

STEP 2: Generate an "empty" template for offers, intended to overwrite the existing ones: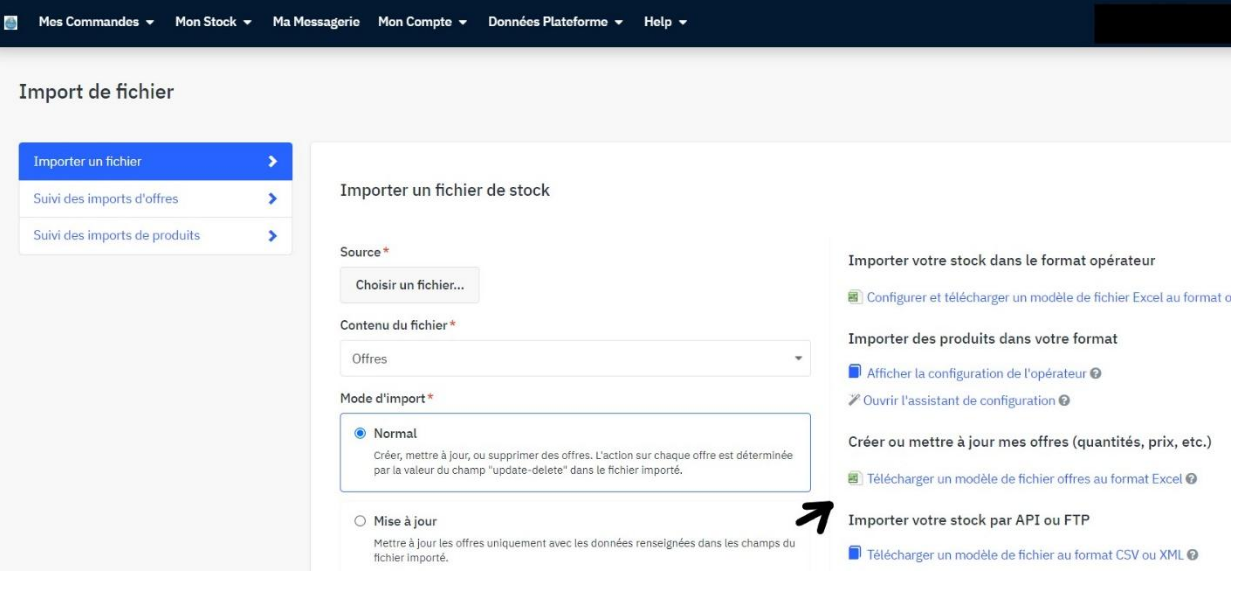 STEP 3: Once the template is generated, download the corresponding file using the button below: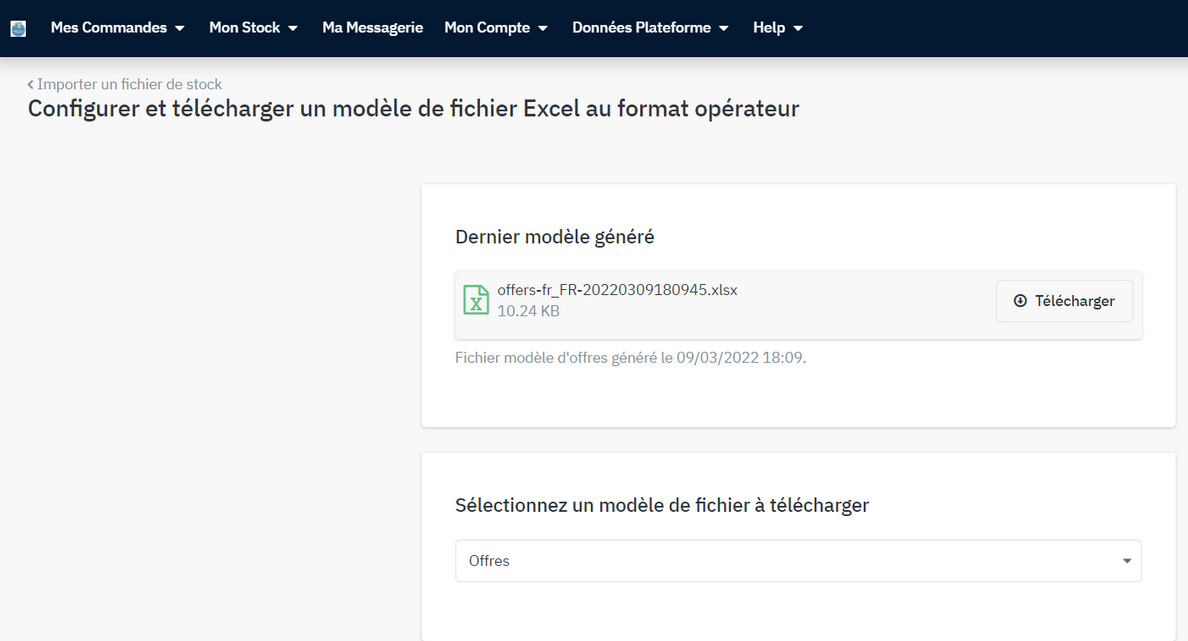 STEP 4: You will use this generated template for overwriting existing data. Go back to the "My Stock > Import by file" tab, choose the "Delete and replace" option, and then retrieve your generated and downloaded template from the "Source" section.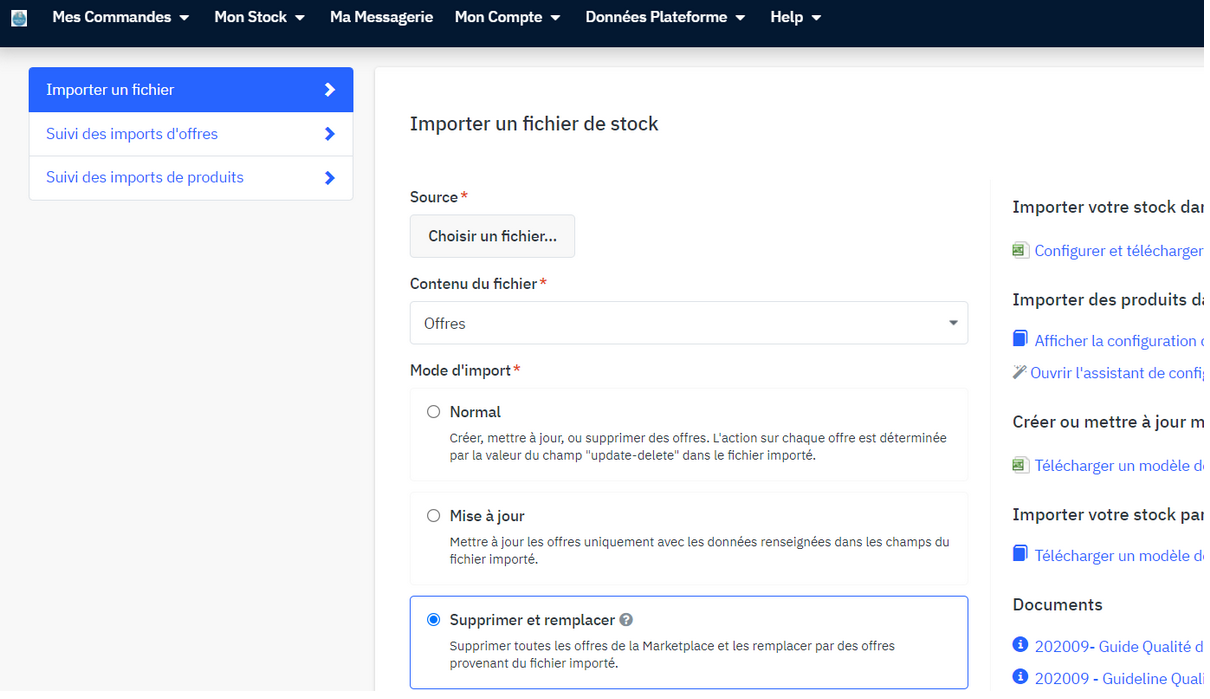 STEP 5: Click the "Import" button for the first time (you will receive a warning indicating that all previously created offers will be automatically deleted):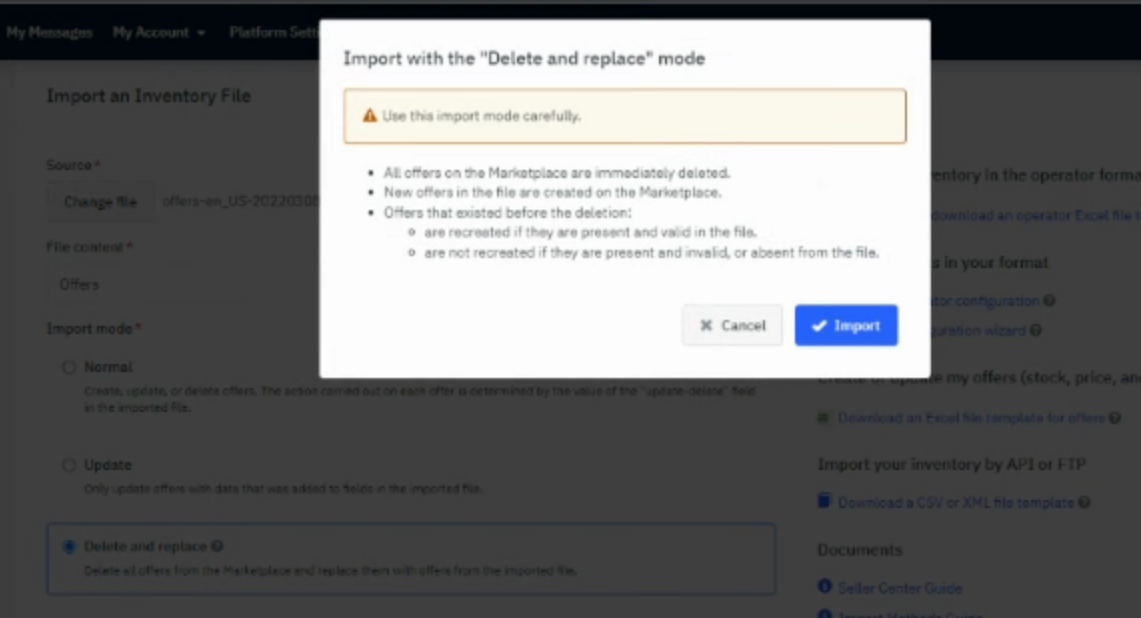 Confirm by clicking "Import" again. The overwrite is complete.
Please note: The migration process described above is generic and may not apply to all Mirakl marketplaces. The procedure may vary on certain marketplaces; for example, Nature&Découvertes may require sending stocks to 0 and using the value "delete" via the "update-delete" attribute in the mapping. We recommend contacting your account manager for the specific Mirakl marketplace or their support for confirmation in advance.