Our Shoppingfeed solution has developed its own technology for advertising on marketplaces. The first integrated AdTech is Amazon Ads, it is a powerful tool that will enable you to increase the visibility and sales of your products on the Amazon marketplace. With the objective of leadership on your best-sellers.
The benefits of Amazon Ads
Here are some reasons why advertising on Amazon can be beneficial for e-retailers :
Increased Visibility. Your products will become visible in 2 strategic locations within Amazon : at the top of the corresponding category page, as well as, and we think this location is even more strategic, in the recommended products of your competitors' product sheets.





A technique similar to Google Ads : Amazon's advertising platform allows you to target strategic positions on Amazon using Amazon's algorithm.




An organic ranking that will improve: the more a product sells, the higher its organic positioning in Amazon's rankings.



Competitive advantage : not all sellers advertise on Amazon. Either because they don't know about it, or because they are afraid to.




Since the visibility of your products will be increased, then you will have less need to fight on price. Price and visibility are two opposite forces: the more visible a product is, the less pressure there is on its price, and vice versa. You won't need to fight on price anymore. "Discount pricing is the marketing of the poor".


Our Amazon Ads tips
Amazon Ads is not for every merchant, or at least not for your entire products catalog. However, Amazon Ads is used by the best and most historic as well as the most historic Amazon sellers, so we recommend that you try this to test this marketing method.
Thus, here are 4 recommendations :
Start by promoting only your bestsellers, or even only the bestsellers among your bestsellers (the Top 1% to 5% of your products). So, even if you only end up with 5 products, it doesn't matter. Start with $200/month on these few products, and enjoy the increase of your sales !


Amazon Ads is a success amplifier. If one of your products is already a bestseller for your business, once accelerated via Ads it will surely surprise you surprise you with a bigger market potential than you thought.


Thus, a virtuous circle will be set up on these products, which will have become more visible in organic referencing.


Then, with this first experience, you can think about adding more products from your catalog to Amazon Ads.
Our advice is therefore to start step by step and with the strongest products of your catalog. Aim for strong growth on these products, and, why not, in the long term, become the undisputed leader in this product range.
Amazon Ads does not exist to turn an average product into a bestseller. Amazon Ads exists to turn a bestseller into a monopoly. It is an amplifier of success.


Activate "Marketplace Ads" on your Shoppingfeed account
The functionality is available through the apps from your Shoppingfeed account or directly via the following link : https://content.shoppingfeed.com/fr/app-marketplaces-ads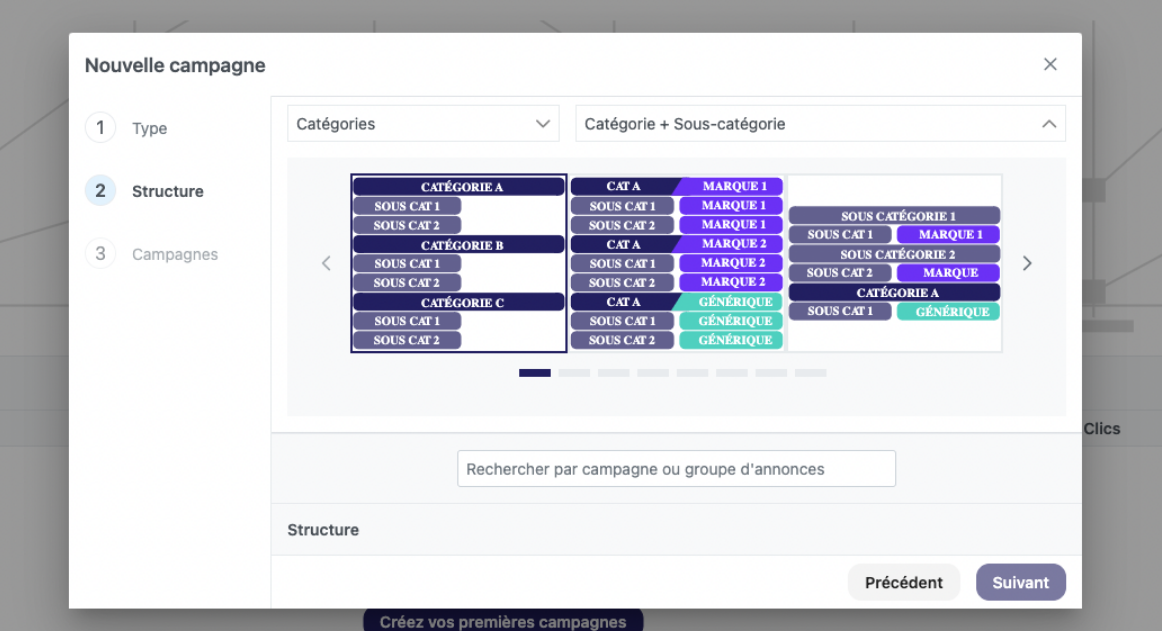 Or contact us directly at the following address contact@shopping-feed.com if you want to know more to learn more about this feature.
Finally, you should know that a complete training will be brought to you on the tool, facilitating you its handling.