Rules can be found here: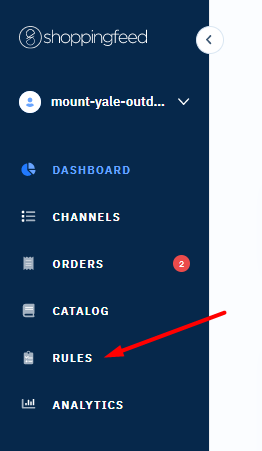 Our Rules actually offers two separate features:


1. Transformations(Find & Replace) allows you to modify almost any piece of product data for any given channel. You can define a deadline for your rule, set specific criteria, set targeted results and also choose channels that should be affected by the rule. Note: Rules always work in chronological order.
A rule revolves around the following statements "IF => THEN".
where "IF" is a condition you choose.
and "THEN" is the result you want to obtain once the "IF" condition is met.
Here are some examples:



2. Segmentations tool allows you to block/exclude certain items from your export feeds.
You can set specific criteria for products that should be excluded, define a deadline for your rule, and the ability to select channels that should be affected by the rule.


Your Rules tab
In your Rules tool, you will find all the rules you have created, and their order of implementation.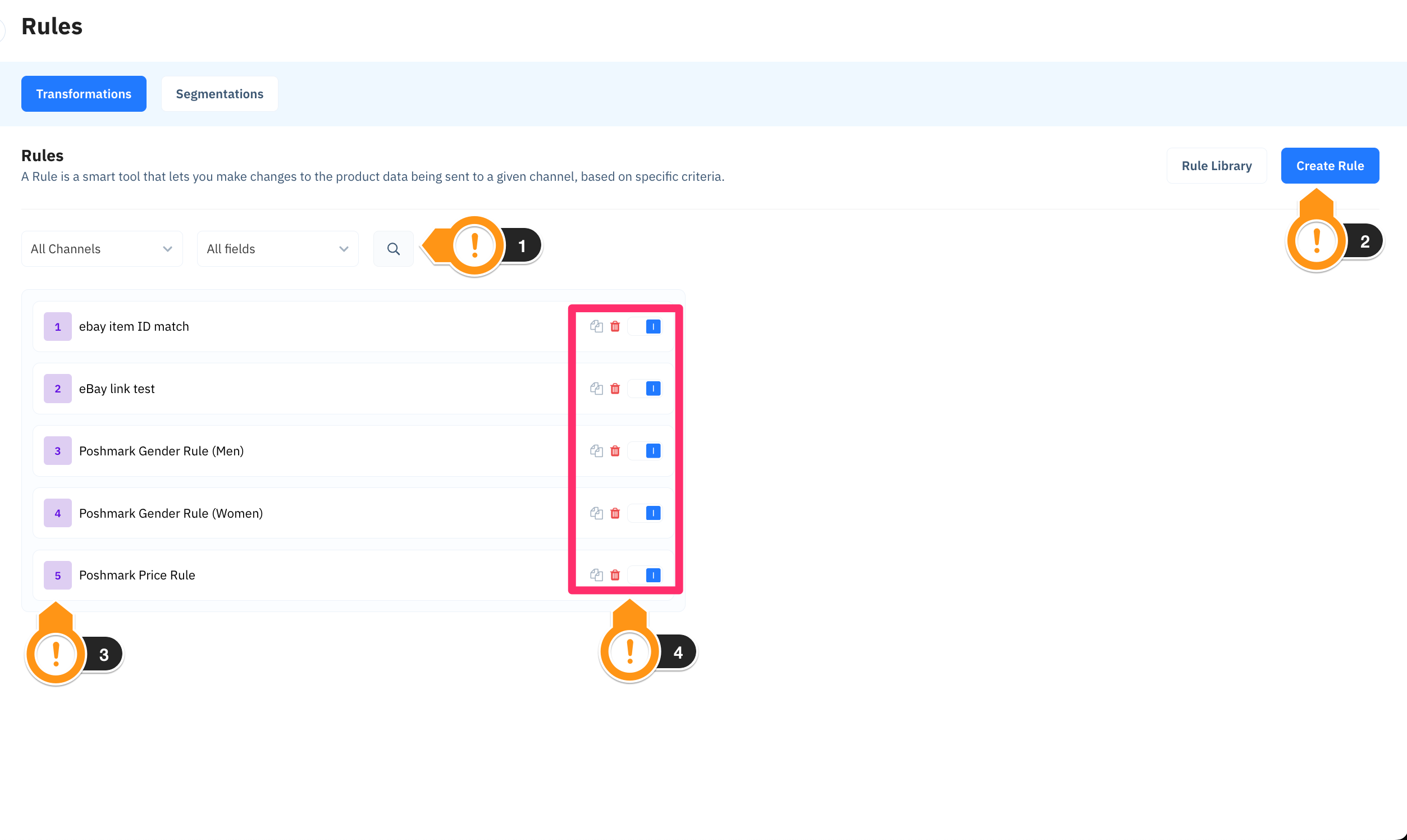 Rules library tab
You will find pre-filled rules, created by Shoppingfeed in order to respond to common merchant requests for rules. You can click on any of your choices, modify it, and it will be registered in your rules.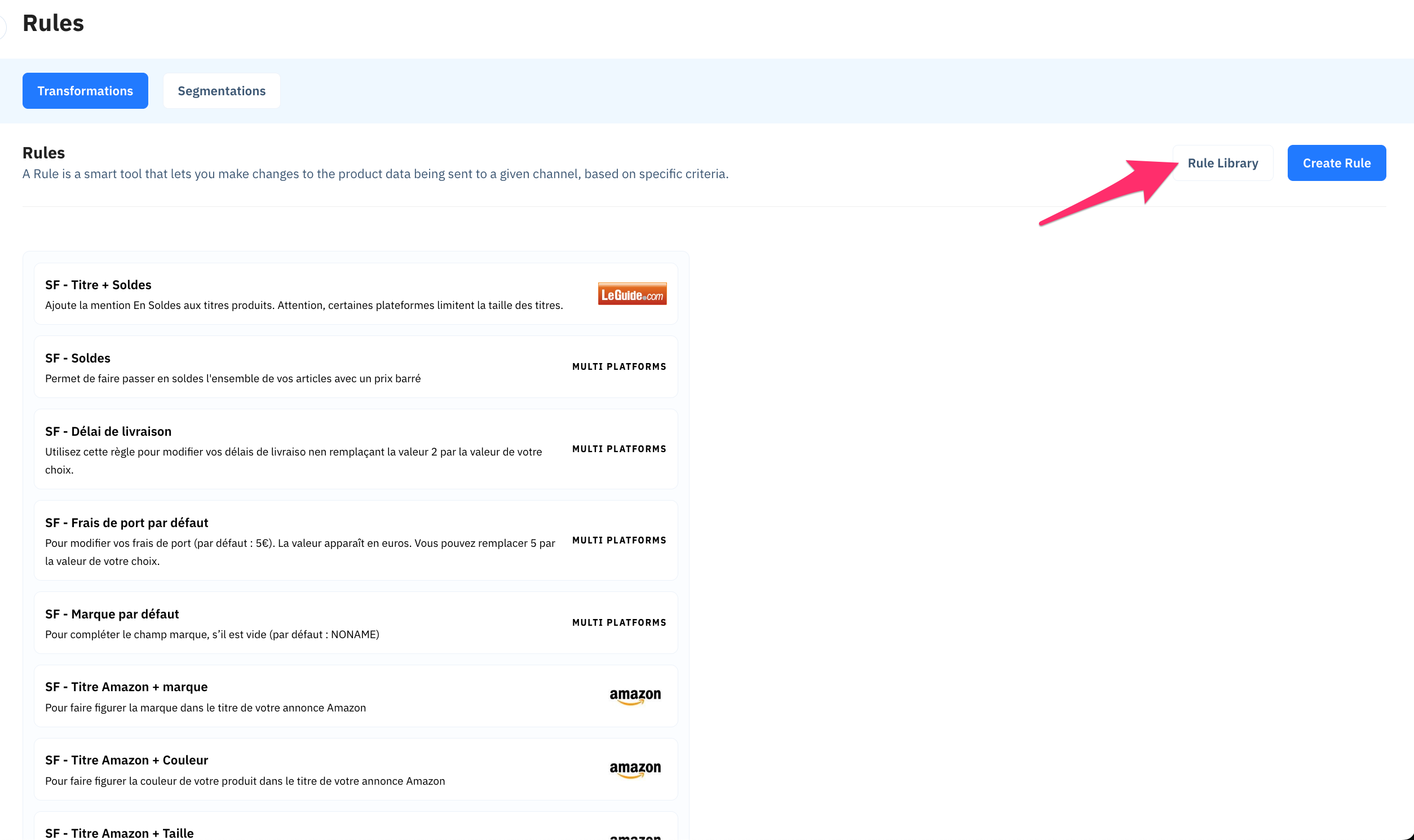 Trick: Check out our pre-filled rules to see different ways to fix the most common problems.